News
Boat with a DA-112S motor: tests on the water
20 June 2022
A new type of vehicles with Duyunov's motor. The 600 kg boat was equipped with a 7-kilowatt DA-112S electric motor drive. To recap, this motor is modernized by applying the "Slavyanka" combined winding technology by ASPP Weihai and is manufactured in China.

The boat with Duyunov's motor was launched for the first time, the motor operation was tested, the cooling system and mechanical communication units were checked, and controller settings were made together with the company "STIIN". Watch the yacht testing video and share it with your friends and partners.

Fyodor Konstantinov, head of SOLARGROUP project management service, participated in the boat tests. He shared his impressions, noting the comfort, lack of noise and smell, and steady running.

This is not the first time that combined winding electric motors have been installed on water vehicles. Earlier, the representatives of the Russian Ministry of Emergency Situations, as well as businessmen who work in the areas where the use of internal combustion engines is prohibited, contacted "STIIN". Water vehicles with "Slavyanka" will be sought after in fishing, sport races, river passenger transportation and other fields.

Manufacturers of such vehicles are potential customers of "Sovelmash", which will be able to develop combined winding motors to meet their needs. This will be even more profitable for manufacturers and end users than the use of those modernized motors that are used for vehicles now.
News
Results of the week in the project "Duyunov's motors"
19 June 2022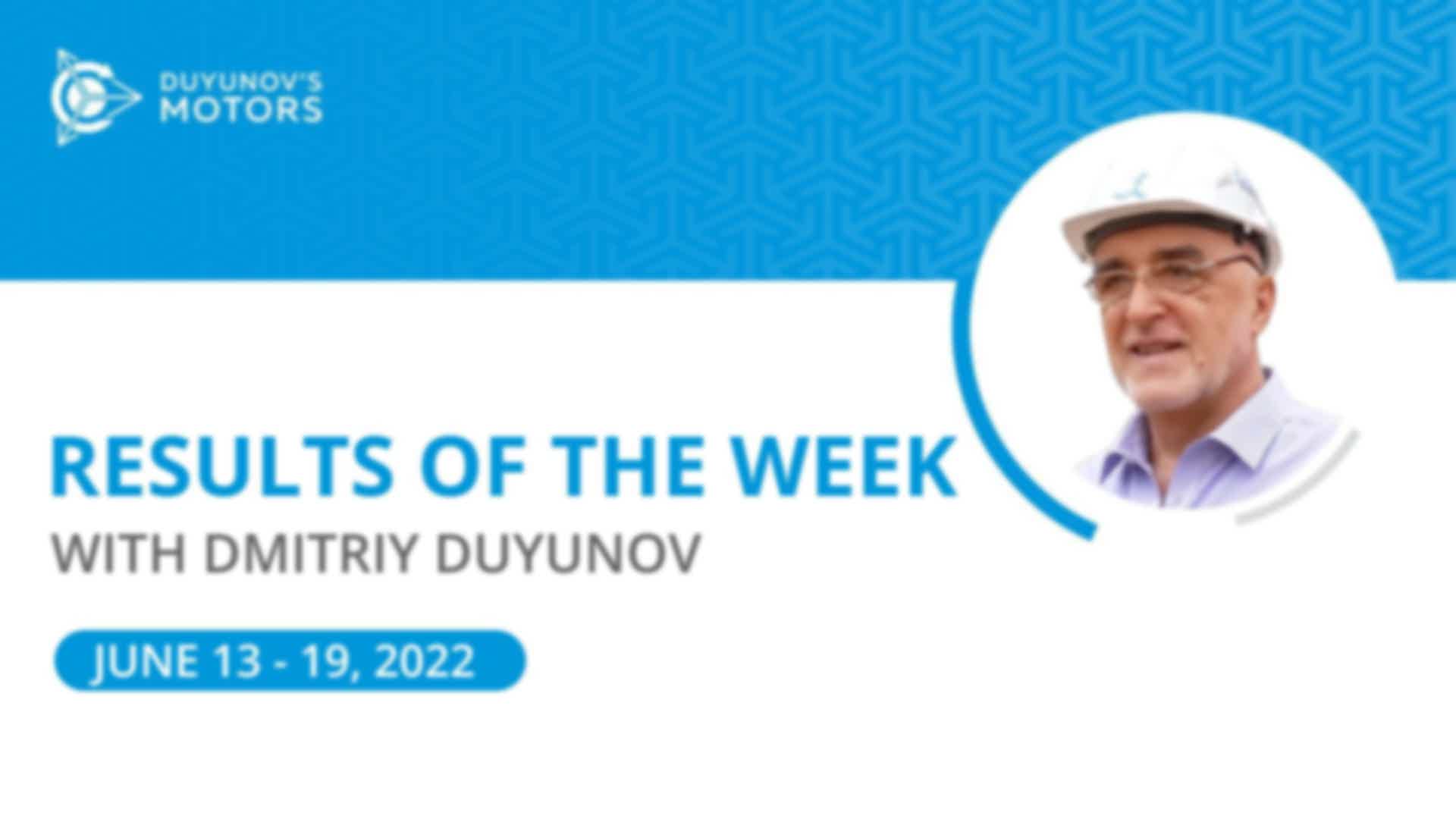 At the "Sovelmash" construction site, the builders were performing the following tasks during the week:

• panoramic glazing of the bay window,
• roofing work in the office and amenity building,
• installation of the building envelopes,
• cladding of canopies over the doorways,
• casting concrete bedding in the testing and production part of the building,
• preparations for installing the window frames
• and other activities.

The latest video from the construction site is available by following the link.

Currently an enterprise is being set up in China that will produce household appliances and power tools with a built-in combined winding drive developed by "Sovelmash". A foreign investor will fund this venture. And "Sovelmash" will get a commission on each item sold.

Launch of production and selling the first batch is scheduled to take place in 4 months. Priority acquisition rights will be given to the project investors and partners.

The back office now offers a new feature that enables linking a Telegram bot to your account and receiving notifications about the main events in the project "Duyunov's motors", new offers for investors and your purchases. To find out how to connect notifications, please follow the link.

Follow our news and stay informed about the development of the project "Duyunov's motors".