News
"We want to be the first" is an article about "Sovelmash" in Business Excellence magazine
6 March 2023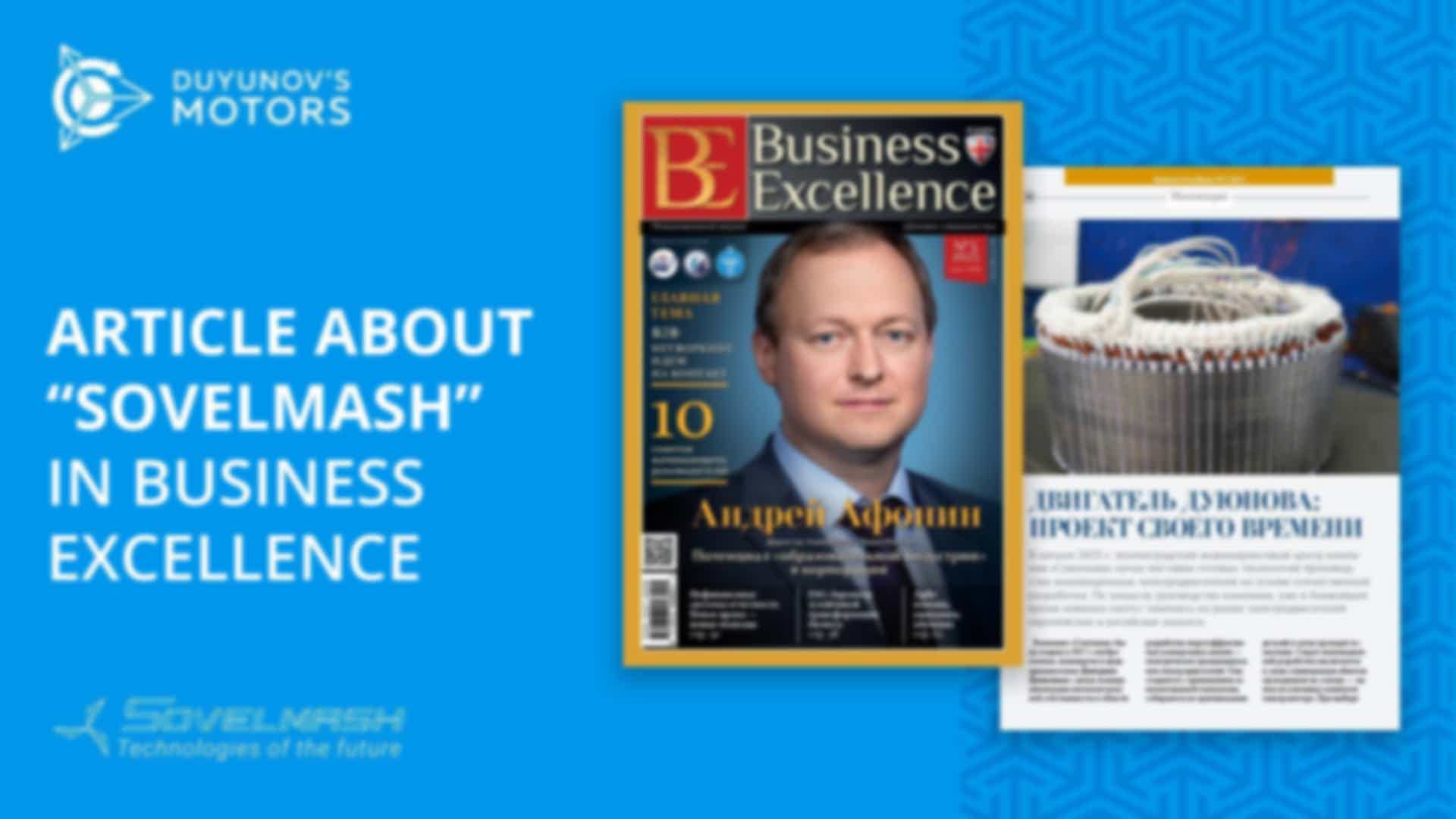 One of the most reputable business periodicals in Russia published a 6-page article about "Sovelmash" in its March issue. The main readership of Business Excellence magazine comprises business owners and top managers.

The story titled "Duyunov's Motors: A Project of its Time" describes in detail the advantages of the "Slavyanka" technology and the story of its emergence. Moreover, the author introduces readers to the practical application of the technology, especially the cooperation of "Sovelmash" with partners from China.

The article also covers the construction of the design and engineering technology department in Zelenograd as well as the crowdinvesting method of funding the project.

Also, the article contains a short interview with Dmitriy Duyunov.

You can read it in issue #3/2023 of Business Excellence on pages 38-43.

The e-version of the magazine is available here. To read the full version of the article and download it, you must register by following this link to the magazine's website. You will get free access to viewing and downloading the article for 4 days after registration. Or you can subscribe to the magazine for a fee.

The article will be interesting and useful for all investors and partners of our project, as well as for potential investors and customers of "Sovelmash".

Learn more about commercializing the project and collaborating with China by clicking on the button below.
News
Results of the week in the project "Duyunov's motors"
5 March 2023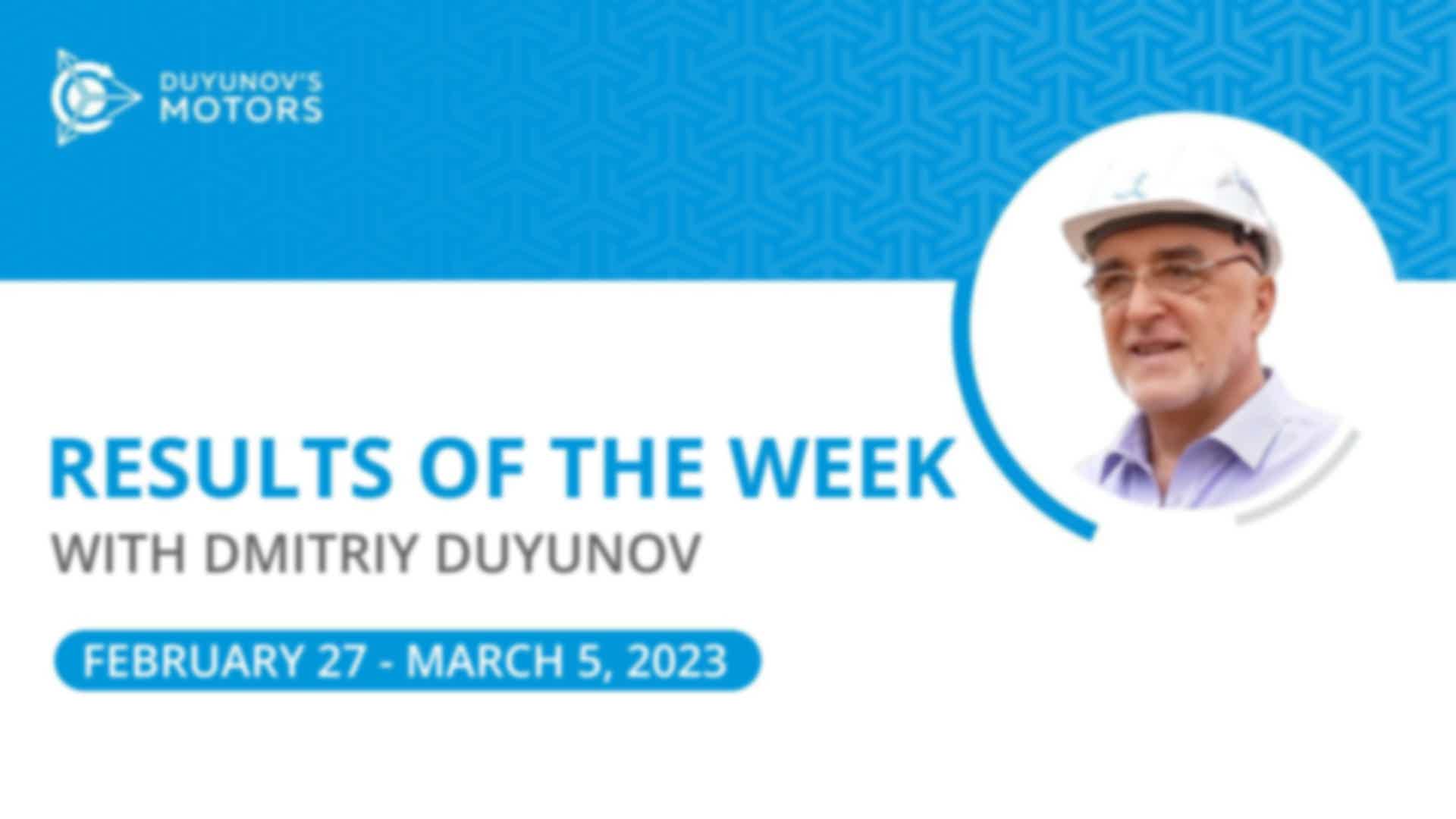 Last week a milestone event took place in the construction of the "Sovelmash" design and engineering technology department. The construction workers brought the utilities inside the building for the first time. Namely, the water pipeline to the fire safety rooms was installed.

Besides, work continued with other utilities inside and outside the building, as well as the installation of windows, doors, plasterboard partitions, shelving and laser equipment.

We talked about this in detail in a video here.

On March 2, the SOLARGROUP office in Côte d'Ivoire was officially opened. The event took place in Abidjan. The event was covered by local television.

The ceremony was personally attended by:

• SOLARGROUP's top managers Sergey Semyonov, Pavel Shadskiy and Pavel Filippov,
• head of the "Resurs" production cooperative Andrey Lobov,
• national representative of SOLARGROUP in Côte d'Ivoire and several other countries Gilles Weber and his assistant Barbara Sacca-Kina,
• vice national partner Pacôme Mea and other leading partners of the company in Côte d'Ivoire.

These guests attended a major SOLARGROUP conference in Abidjan on March 4. We will tell you more about the event in the coming days.

We have enhanced the verification procedure in the back office and prepared a manual for it. The innovations reduce the likelihood of errors and help you pass verification on the first try.

The text manual for the updated verification procedure is available in the back office here.

Follow our news to stay informed about the project development!