Meetings
Presentation of the project "Duyunov's motors" in Abuja (Nigeria)
Presentation Language: English
Jul 16, 2022, 3:00 PM UTC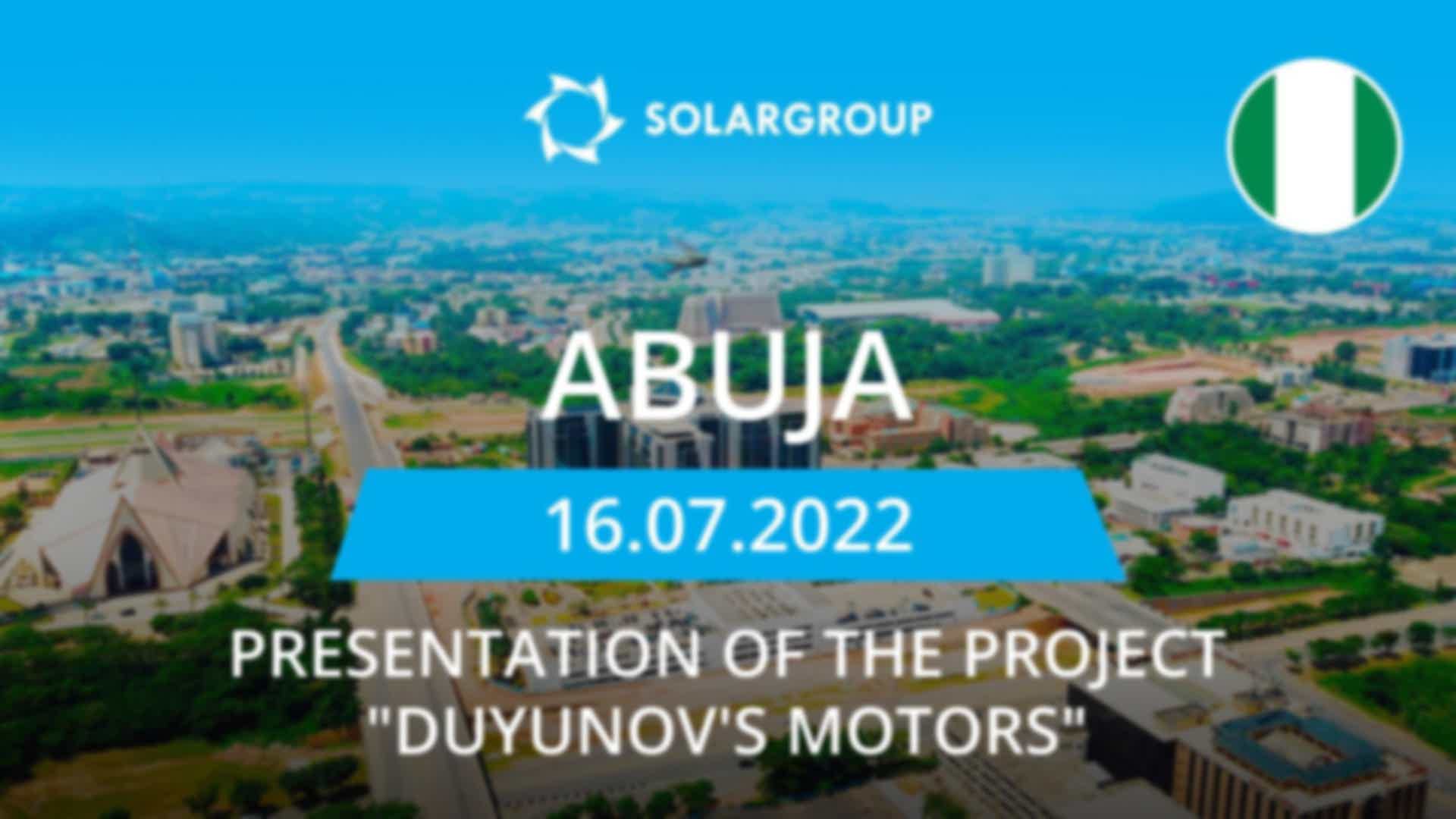 When: Saturday, July 16th, 2022 at 16:00 local time (UTC +1).
Where: FF24 Caxton Abayomi Plaza (CIA) Phase 2 Army Estate, Kurudu, Abuja.

The meeting will be held in English and will be interesting for people, who are already investors and partners, also for those, who is planning to invest in international innovative project.

Speaker - National Partner SOLARGROUP in Nigeria Ishaku Marley.

At this event you will:
- see the presentation of "Duyunov Engine" project;
- know about latest news of the project;
- get the answers to your questions about the project;
- be able to take advantage of profitable investment offers;
- get to know personally with the national representative of SOLARGROUP in your country, and with other participants of the meeting, investors and partners.

Participation at the event is free of charge.
Numbers of participants is limited. Hurry up to register and get promocode that give you a special investments offers!