Meetings
Presentation of the project "Duyunov's motors" and SOLARGROUP partner business in Abuja (Nigeria)
Presentation Language: English
Sep 3, 2022, 11:00 AM UTC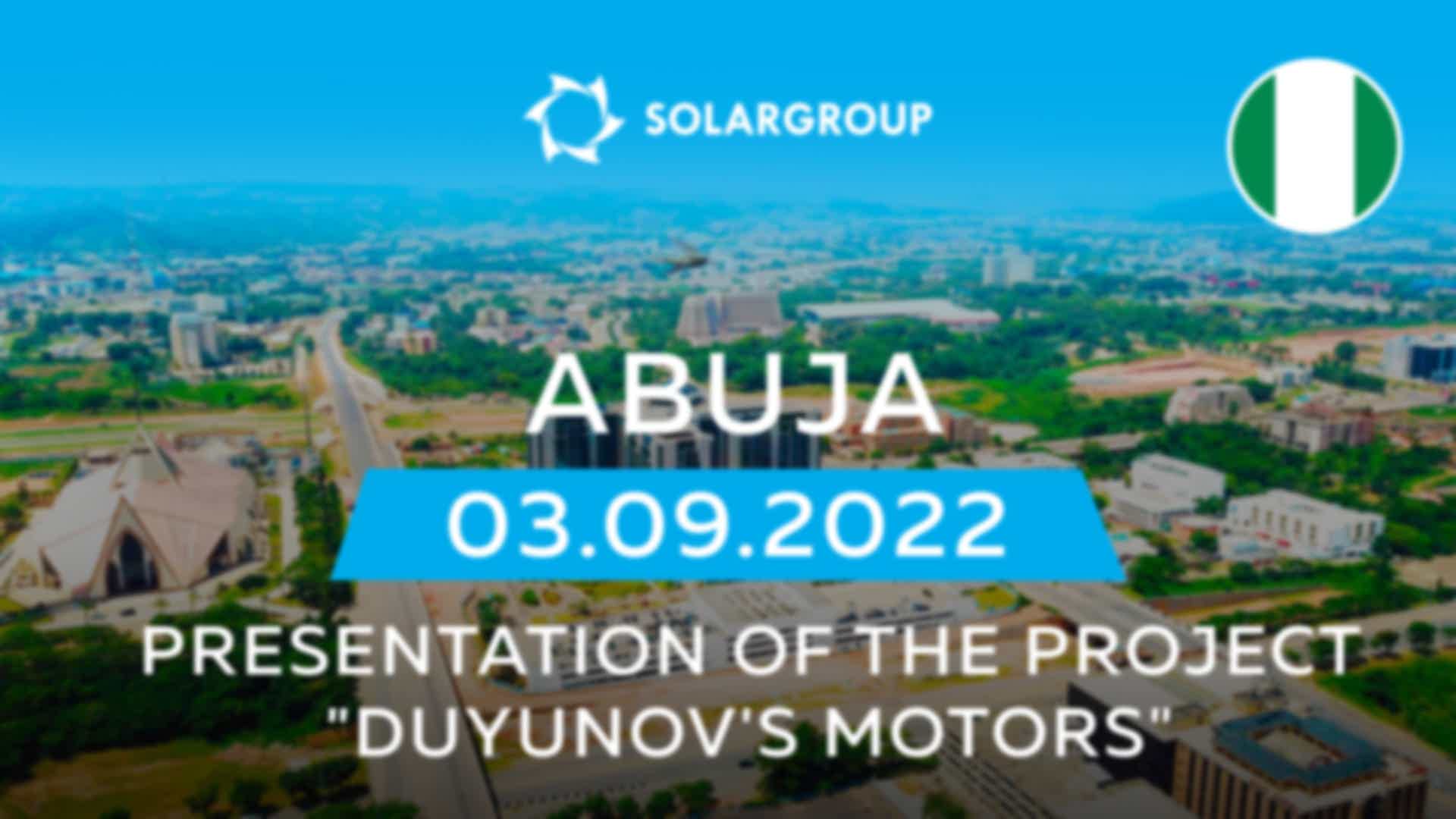 When: Saturday, 3rd September 2022, at 12:00 (UTC +1) local time.
Venue: FF24 CIA Plaza, Army Estate Kurudu, Abuja.

The meeting will be held in English.

Speaker - National Partner SOLARGROUP in Nigeria Ishaku Marley.

Participate in the event and you will:
- Get acquainted with the project "Duyunov's motors"
- Learn about the opportunities of partner business with SOLARGROUP;
- Get answers to your questions from the company's representatives;
- Communicate with the national representative of SOLARGROUP and partners in your country, as well as with the investors and other participants of the meeting.

Join the event to learn the most important things about the project "Duyunov's motors" and SOLARGROUP!

Participation at the event is free of charge.
Numbers of participants is limited. Hurry up to register and get promocode that give you a special investment offers!