Meetings
SOLARGROUP 2022 International Conference
Presentation Language: Русский
Aug 6, 2022, 11:00 AM UTC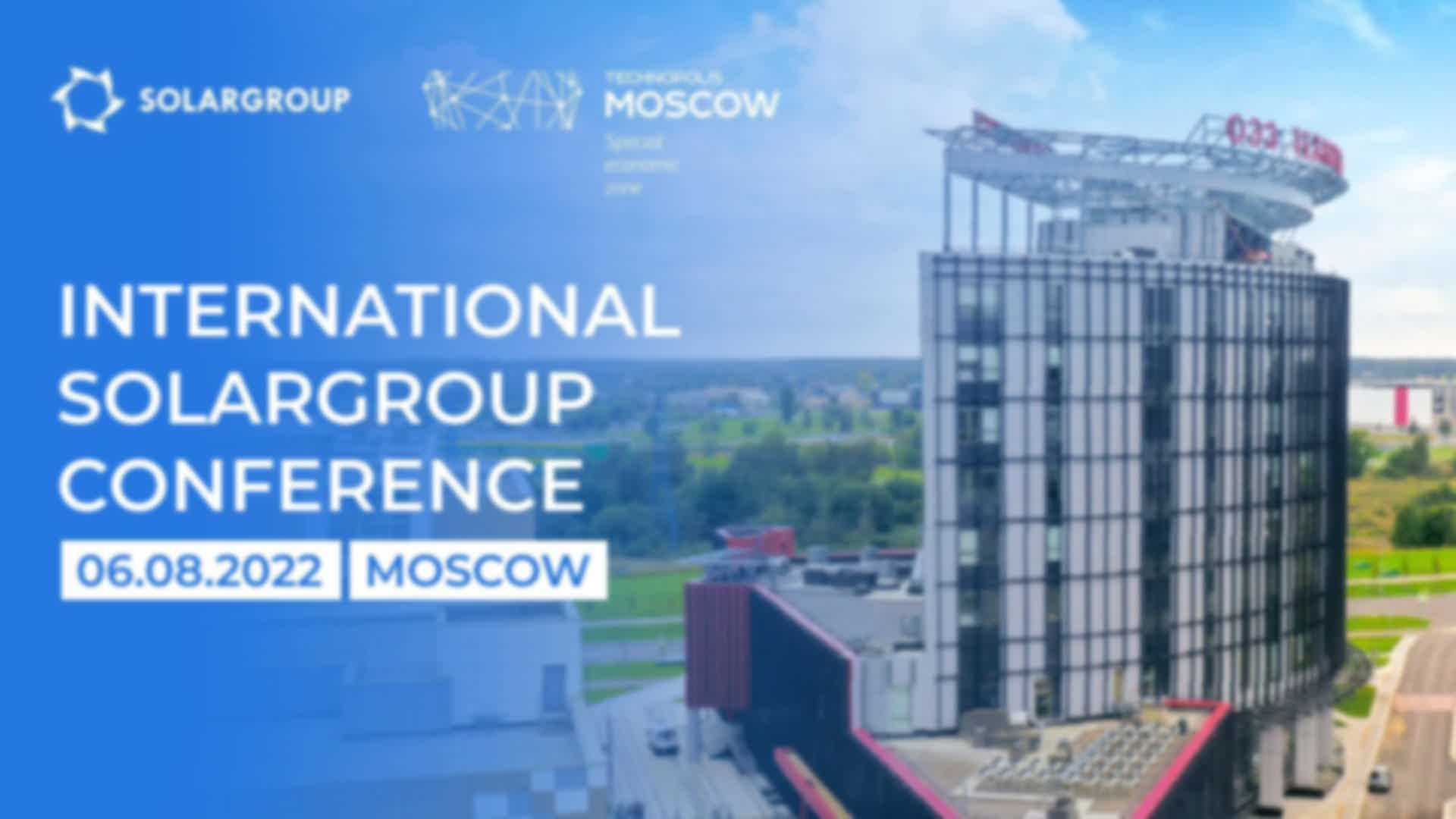 This is the main offline event in the project "Duyunov's motors" for the last 3 years!

Where: Congress Center of the SEZ "Technopolis "Moscow", Zelenograd.

When: August 6, from 11 to 18 Moscow time.

Would you like to visit the territory of the special economic zone where the "Sovelmash" D&E is being built? We invite you to SOLARGROUP 2022 International Conference.

The previous similar event was held there in the autumn of 2019. Back then, the "Sovelmash" site was empty and surrounded by a construction fence, but now you can see the D&E building, which looks almost complete.

The conference agenda for you:

• speeches by SOLARGROUP's top executives and representatives of "Sovelmash",
• communication with the other investors and partners, including national representatives of the project from different countries,
• the opportunity to see the documents of SOLARGROUP and "Sovelmash", patents and motor test reports,
• showroom of "Slavyanka" based motors and vehicles,
• special offers for investors.

And most importantly, a visit to the "Sovelmash" construction site. The opportunity to visit the construction site for all the conference participants is now being clarified, in any case you will tour near-the-site territory and see the D&E.

Participation fee: $5. The funds will be allocated for the engineering center construction.

The attendance is limited by the capacity of the hall. Only 350 people will be able to attend the conference.

Would you like to be one of them? Register right now!