Meetings
SOLARGROUP conference in Vietnam
Presentation Language: Tiếng Việt
Oct 9, 2022, 6:30 AM UTC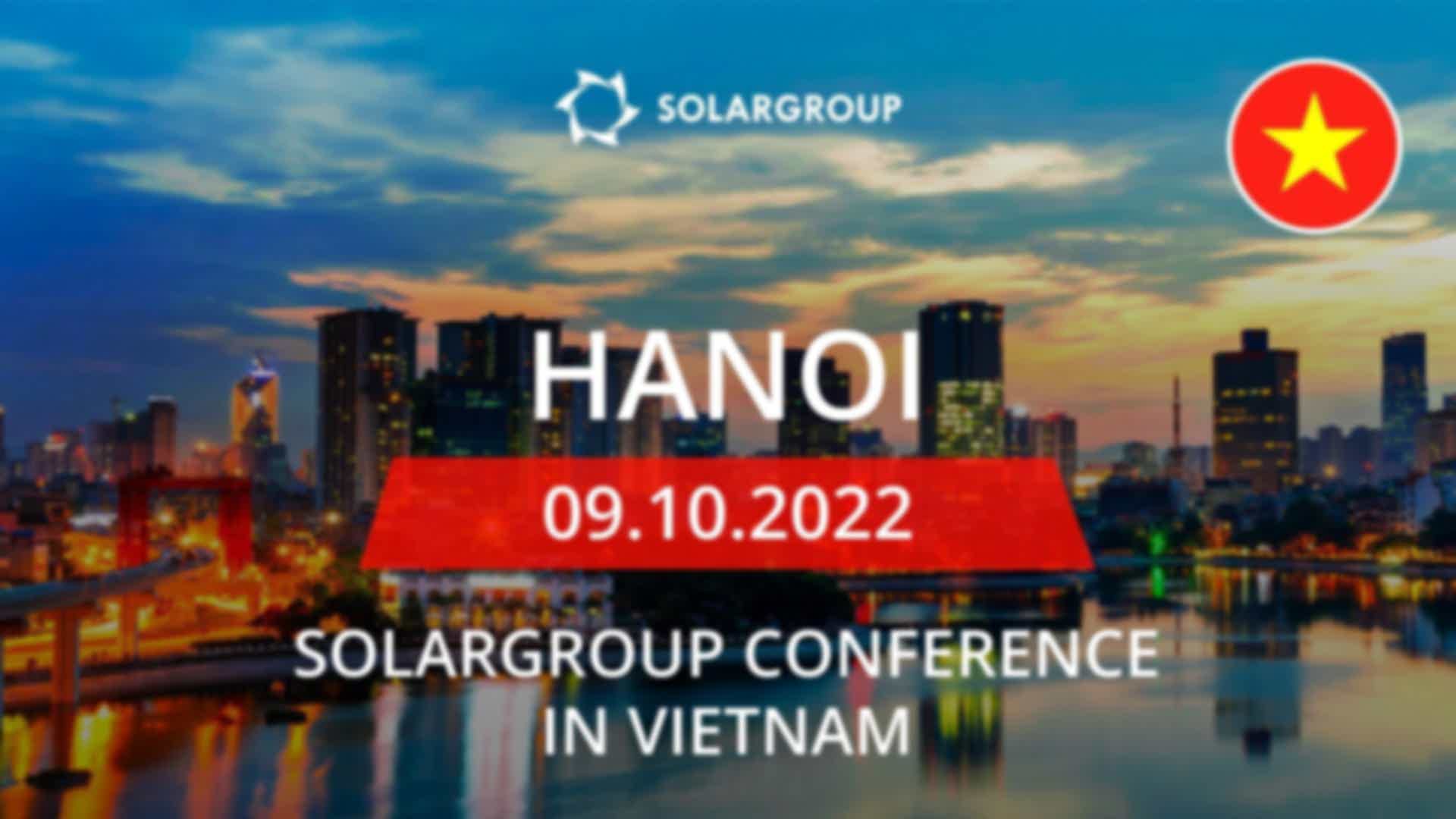 This is your unique opportunity to meet the company's top officials in person. The conference will be held in Vietnamese.

WHEN: October 9, guest registration begins at 13:30 local time.

WHERE: Muong Thanh Grand Hanoi Hotel, CC2, Bac Linh Dam, Hoang Mai District, Hanoi, Vietnam.

Participation is free. Limited attendance: only 400 people can participate. Hurry up to register or invite investors and partners from Vietnam to the event!

Top managers of SOLARGROUP will personally address the audience at the conference: general director Sergey Semyonov, commercial director Pavel Shadskiy and head of advertising and public relations Pavel Filippov. As well as the company's national representative in Vietnam, Trinh Van Long.

At the event, you will:
• talk to SOLARGROUP's top officials, investors and partners from your country,
• find out the project news and insider information about the company,
• see motors with the "Slavyanka" combined winding and other innovative developments firsthand.

Join the main event about the project in your country!