Meetings
SOLARGROUP Conference in India | New Delhi | November 19
Presentation Language: हिंद
Nov 19, 2022, 4:30 AM UTC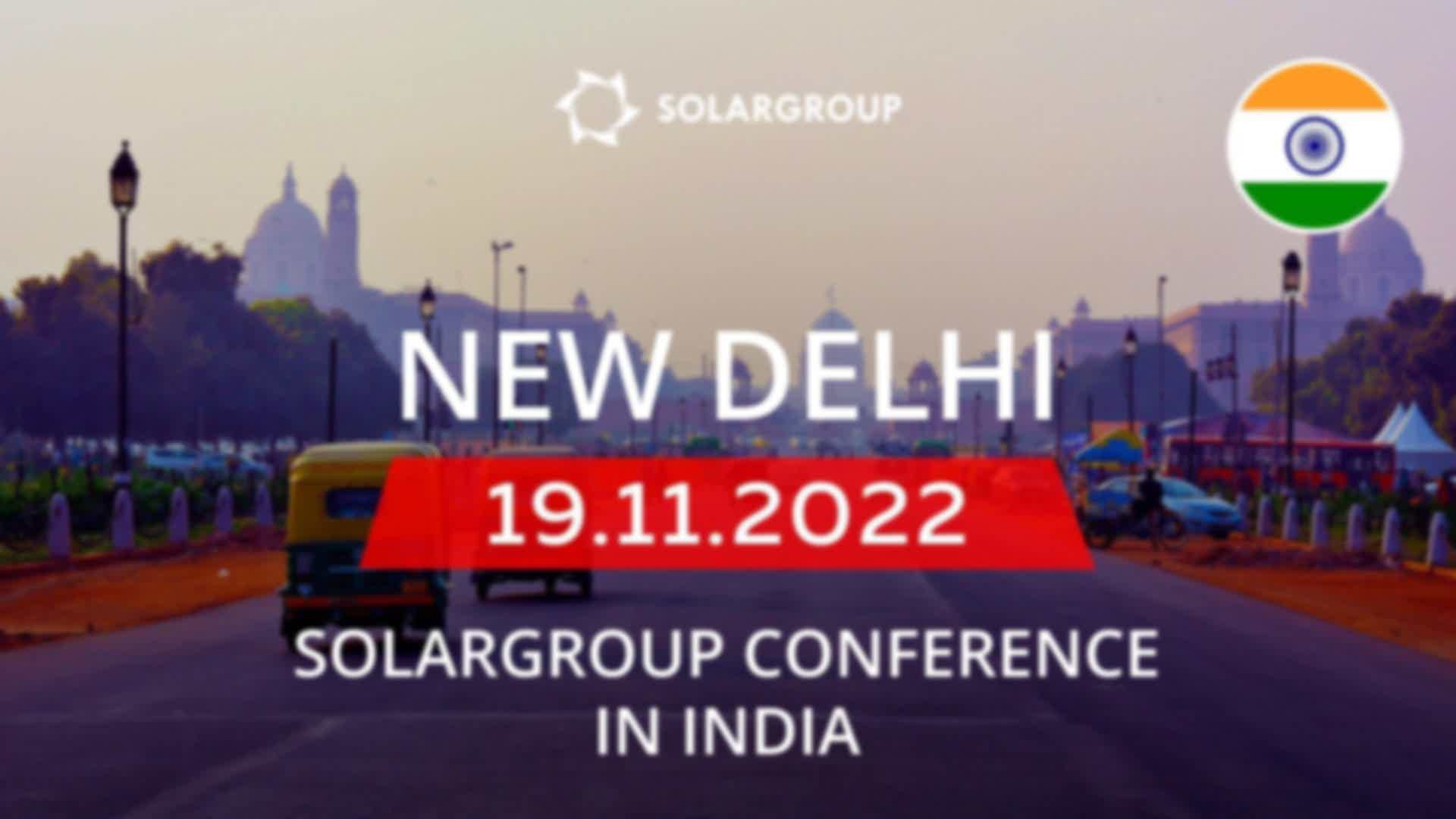 The largest SOLARGROUP offline conference will be held in India.
When:
November 19. Guest registration begins at 10:30 local time
Where:
Jawahar Lal Nehru Indoor Weightlifting Auditorium, H6MJ+M73, Jawaharlal Nehru Stadium, Pragati Vihar, New Delhi, Delhi 110003, India.
The conference will be personally attended by the SOLARGROUP management: General Director Sergey Semyonov, Head of Advertising and Public Relations Pavel Filippov and Commercial Director Pavel Shadskiy. As well as head of the "Resurs" production cooperative Andrey Lobov, national partner of SOLARGROUP in India Gulshan Kumar Birdi and leading partners in India. In addition, you will see video recordings of statements by Dmitriy Duyunov, the creator of the "Slavyanka" technology, and head of ASPP Weihai Victor Arestov.
Participation in the conference is a unique opportunity for you:
• to learn about the news and prospects of the project from the company's top officials;
• to find out how the "Sovelmash" construction is progressing, how much investment has been raised, and how much remains to be raised in the project;
• to see the future internal exchange;
• to understand how to earn a profit from the "Slavyanka" technology in India;
• to see "Slavyanka" based the motors and equipment;
• to participate in the drawing of ten $ 1,000 and $ 5,000 investment packages.
More information about the conference can be found
here
Registration for the conference is free from November 4.
If you buy your ticket before November 3, you are a VIP conference guest. You have access to: front row seats and participation in the drawing of investment packages.
Limited seats available.
Hurry up to register and invite investors and partners from India to the event!